EntryPoint – Become a mentee
Having a mentor is a huge part of being successful. Yet, finding one is only the 1st step and does not have to be an endgame. It is an ongoing process that consists of relationship building and self-reflection.
---
EntryPoint helps international talents in the Helsinki metropolitan area increase self-awareness and boost confidence in order to reach their full potential.
By taking part in the EntryPoint program as a mentee, you will meet and connect with business or academia professionals, learn first-hand about the Finnish working life and business culture.
While the program promotes networking and other tools how mentees can establish themselves in the Finnish job market, its purpose is not to offer, or guarantee, your employment.
---
Why should I become a mentee at EntryPoint?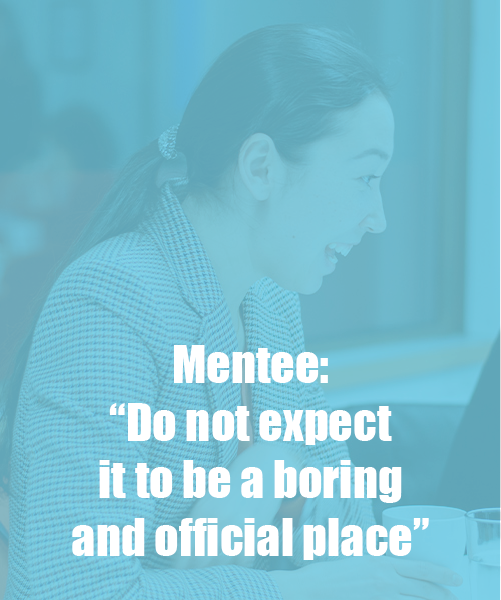 This is your chance to:
⭐ build long-lasting relationship and share international know-how with your mentor
⭐ build/expand your professional network in Finland and learn about the Finnish job market
⭐ sharpen your cross-cultural communication skills
⭐ gain more self-awareness and other relevant knowledge to navigate your career story
⭐learn how to run a successful job search

… and so much more
---
What are the criteria for becoming an EntryPoint mentee?
You are:
• An international degree student, or a graduate from higher education institutions in Finland or abroad, or an international spouse, or an aspiring young professional looking for a career change (or all above mentioned!)
• Fluent in English
• From any study field or profession regardless of the industry
EntryPoint is based on voluntary participation: there is no enrolment fee.
---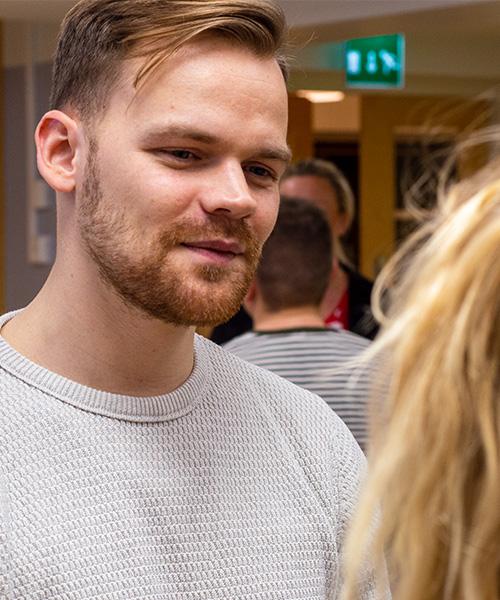 How can my mentor help me?
At EntryPoint, it is a mentee who leads the mentoring process. Ideally, your mentor would step in after you have done 90% of the work and help your overcome the obstacle that gets you to 100%.
You need to be proactive and clear about what you want to achieve, while being responsible for timely sharing it with your mentor.
As mentorship is not just a teacher-student relationship, it is good to remember that you can add value to your mentor on so many levels as well.
---
What is my role as an EntryPoint mentee?
• To be an active and engaged participant in both mentoring relationship and group activities
• To stay in touch regularly with both your mentor and program coordinator throughout the round
• To give back as much as you get
• To know your needs/goals, be committed and reliable
• To share your own experiences on your home country's markets and business cultures with mentor(s)
• To attend all collective meetings
---
What kind of support will I get from the organisers?
Before meeting your mentor, you will take part in a mentee orientation session to deep dive into your role and responsibilities as a mentee.
Throughout the whole interaction with your mentor, the program coordinator remains your go-to person to address your questions and concerns.
---
What traits are must have for any EntryPoint mentee?
• Committed and proactive participants in both mentoring 1-1 and collective meetings
• Dedicated international talents who seek better integration into the Finnish society by building/expanding their professional networks in Finland
• Active questioners and listeners who desire to better understand Finland and its professional life
• Creative and collaborative minds who pursue growth in their both personal and professional life
• Talented expats who desire to add value to internationalization in Finland by means of sharing own local knowledge with others
• Potential future leaders who will turn challenges into opportunities
---
How long will the commitment take?
Time investment for mentee is around 14-16 hours over 4-5 months.
It is recommended that a mentee and mentor meet 1-1 at least 4 times. In addition, there will be 4 collective meetings with all program participants.
---
EntryPoint's aim is not to provide, or guarantee, employment for mentees. The mentoring program is a journey, not a destination.
QUESTIONS?
Ponomareva Marina
Talent Expert
marina.ponomareva@helsinki.chamber.fi
040 675 3852
Chamber Talent Boost
EntryPoint Mentoring Program