Mission, vision and strategy
The common strategy of the chambers' of commerce in Finland
According to the common strategy of the 19 regional chambers of commerce and the Finland Chamber of Commerce, the focus of our promotion of business interests is on the following themes:
1. Internationally competitive taxation
2. A clear and sensible regulatory environment
3. Reform of the public sector
4. Functional transportation
5. Availability of competent labor
6. Responsible and sustainable business
Strategy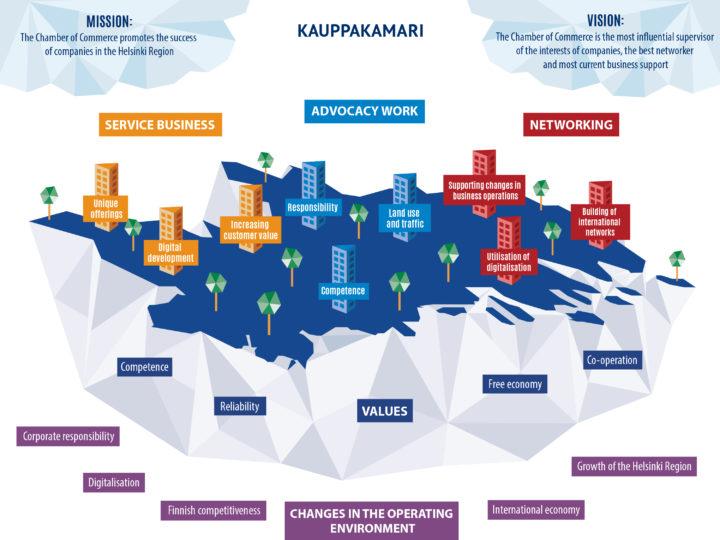 Mission
The Helsinki Region Chamber of Commerce supports the success of businesses in the Helsinki area. This mission is fulfilled through proactive influencing, services that are based on the needs of local companies and with active networking between companies and their stakeholders.
Vision
The Chamber is the most influential promoter of business interests, the most active networker and the most up-to-date supporter of entrepreneurs.