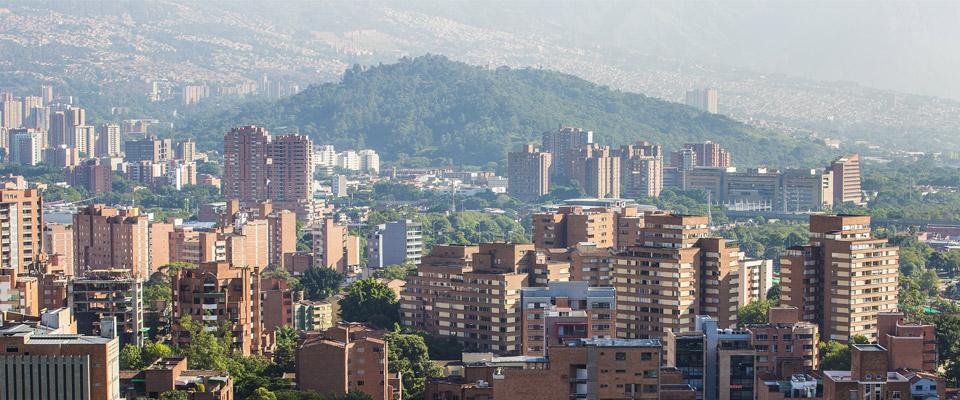 Economic and political outlook of Colombia today and what are the prospects for the country?
The Colombian economy has been growing by 2–3 per cent during the last years. The economic growth has slowed down recently. Fall in oil prices followed by devaluation of peso by 40 per cent made Colombia an attractive destination of foreign investments two years ago.
Colombia with its 49.5 million inhabitants is the third largest Spanish speaking economy after Mexico and the USA. Colombia's population is larger than that of Argentina and Spain. Colombia is 3.5 times bigger than Finland when measured in square kilometers. The gross domestic product of Colombia is roughly almost the same as that of Peru, Bolivia and Ecuador together.
Flying to Bogotá, the capital of Colombia, is as easy as flying to Silicon Valley. Colombia is the first country in South America to be reached by air from Miami in the USA.
Parliamentary elections were held in Colombia on 11 March 2018 to elect members of the Senate and the House of Representatives. Presidential elections will be held in Colombia on 27 May 2018. If no candidate receives a majority of the vote, a second round will be held on 17 June. Voters will choose a successor to Juan Manuel Santos who has served two four-year-terms in office. The parties have grouped into two coalitions: left and right. Governors and mayors of cities will also be elected two years after the presidential elections have taken place.
The upcoming presidential elections have slowed down Colombia's economy since last fall affecting consumer spending and investments markets. The new President will take the office in August 2018 and it is expected that the country's economic situation will improve later this year.
Which kinds of business opportunities there are for Finnish companies in Colombia?
Prime Minister Juha Sipilä led a Team Finland trade mission to Colombia on 23 – 25 October 2017 and met with the country's leadership. Prime Minister Sipilä also opened the Embassy of Finland in Bogotá during his visit to Colombia.
A business delegation of 15 Finnish companies in the fields of education, cleantech, energy and cybersecurity accompanied the Prime Minister on this Team Finland trade mission. During the discussions President Santos explained that Colombians consider the developing of the education sector a major factor promoting sustainable peace especially in rural areas.
Forest and mining industries as well constructing infrastructure offer business opportunities for Finnish companies. In Colombia, there is need to build more roads, bridges and ports in the coming years. For example, there are plans to build three ports in Antioquia and the longest tunnel in Latin America will already open up soon in Medellin to connect the city with the airport.
Colombia has large forest resources including Amazon and Pacific rain forests. Only 400 00 hectares of all resources are planted. Forest industry in Colombia is taking its first step in developing its sector. Wood trade fairs are organized, and forest machines are seen in the country.
In December 2017, a major Colombian waste, energy and water company Interaseo and Griffin Refineries agreed on advancing on two waste refining pilot projects in Colombia. The scope of both projects is producing raw materials (mainly plastics) and fuels for the local industry from municipal mixed solid waste which Interaseo is currently landfilling. As a result, the landfilling ratio will be reduced by close to 90%.
Problems in waste management must be solved as soon as possible. Landfills are full and the distances between landfills and cities are very long. Waste to energy projects will offer many business and investment opportunities in the future.
Eera Industrial Development is developing an innovation platform with Bancolombia, the most digitalized bank in Latin America. The purpose of the signed cooperation agreement is to export Finnish and Scandinavian know-how to Bancolombia's business area and to provide growth companies with the support of success.
As part of the partnership, Eera Industrial Development seeks, analyzes and supports Finnish and Scandinavian innovative growth companies for example in the fields of fintech, marketing technology, cyber security, virtual reality or artificial intelligence. Bancolombia, for its part, offers selected target companies a test environment for pilot implementation in Colombia and a first customer relationship in the bank's market field. In practice this means, for example, physical facilities, customer data and other concrete support for launching and expanding business in Latin America.
40 of Colombia's 280 universities are accredited and their examinations are internationally recognized. Colombians want to have rather a university degree than a degree from the University of Applied Sciences. Education sector provides opportunities from teacher education to professional and vocational education.
Finnish companies are increasingly interested in the Colombian markets following the peace process' progress and economic growth.
Which kinds of tourist attractions there are in Colombia?
With more flights to the country and more hotels chains providing services Colombia has become a major tourist destination in recent years. The sector has also a lot of potential to grow in the future.
Because of the country's proximity to the Equator, its climate is generally tropical and isothermal without any real change of seasons. Temperatures vary little throughout the year.
Colombia is full of unique and wonderful landscapes – Caribbean beached, Pacific coast, Amazon rainforest, the Andes etc. For example, Medellín is known as "La Ciudad de la Eterna Primavera", the city of eternal spring. The city has a comfortable climate that is consistent year-round due to being located at a high elevation of about 4,900 feet and being near the equator. Antioquia is a paradise for tourists who like horse riding. Amazonian region is also a popular fishing area.
How can you as an Honorary Consul can help Finnish companies in Colombia?
The honorary consulates augment Finland's network of diplomatic missions, made up of embassies, consulate generals, consulates and other liaison offices. An honorary consulate is headed by an honorary consul. Honorary consuls are private individuals who take care of their tasks on a part-time basis without remuneration.
Together with diplomatic missions, an honorary consul promotes economic and cultural relations between Finland and the country in question and takes part in strengthening Finland's image abroad. An honorary consul can advise Finnish companies, for instance, in obtaining information about local business culture and in finding cooperation partners.
About a hundred Finns are present in Colombia. Business connections are being developed and created. Honorary Consul develops commercial cooperation through taking part in different processes as a counselor or a private businessman. Sweden has been very active in Colombia and has had an Honorary Consulate since 1930s.
Team Finland Market Opportunities