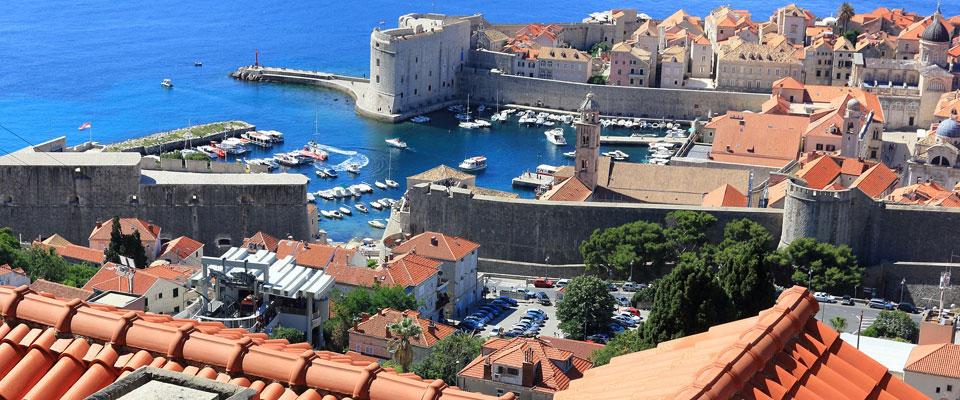 Explore the Balkans Business Opportunities
The Balkan region has made great progress, moving from war to peace, from disintegration to cooperative development and implementing democratic and economic reforms on the path towards EU integration. Good geographical location and European business culture are the basic advantages of the Balkans and the area represents a market of around 20 million people.
The Balkans region takes its name from the Balkan Mountains which run trough the center of Bulgaria into eastern Serbia. The Balkan region has made great progress, moving from war to peace, from disintegration to cooperative development and implementing democratic and economic reforms on the path towards EU integration.
Serbia has a good geographical location, one of the lowest corporate tax rates in Europe of 15 per cent and a well-educated and skilled labor force available at competitive cost. Serbia has also prepared a package of financial support for investors. The funds may be awarded to financing investment projects in the manufacturing sector and the service sector which may be a subject to international trade. The Serbian economy will grow by 3 per cent in 2018 and 3.5 per cent in 2019.
Over the past 4 years Serbia has taken steps to improve its political and economic stability. Since 2014, the Government of the Republic of Serbia has reduced the government debt, reformed the state-owned enterprises and increased the productivity in the public sector.
Serbia is expected to need 15 billion euros' investments in environment, mainly in waste management, wastewater treatment, and industrial pollution and noise reduction. District heating and power plans will also be modernized. This far 70 per cent of electricity is produced by using coal. In the coming years, Serbia will focus on renewables, especially on wood biomass. IT industry offers high quality outsourcing opportunities for Finnish companies. Business opportunities can also be found in automotive and textile industries, medical, tourism, food and metal processing sectors and sectors related to infrastructure.
Macedonia was the first country in South East Europe to sign the Stabilization and Association Agreement with the European Union in 2001. Macedonia has Free Trade Agreements with EU, EFTA and CEFTA countries and Turkey and Ukraine. Macedonia is strategically located and has two Pan-European corridors: East-West Corridor 8 and North-South Corridor 10, and two international airports (Skopje and Ohrid).
Macedonia has a business-oriented and investment-friendly government, an excellent infrastructure, low taxes and skilled labor force. 41.5% of population is under the age of 30. 15 TID Zones with a special customs and tax incentives are planned to be implemented in a three-year-program.
Automotive and machine components are produced in Macedonia to be mainly exported to Europe, the USA, Russia, Africa and Turkey. Leading multinational hardware and software suppliers have their local sales and support services in Macedonia. Macedonia offers skilled ICT specialist and outsourcing services for Western companies. In health care sector, Macedonia provides companies with skilled labor force and supportive regulatory environment.
Macedonian companies operating in pharmaceutical industry, export to over 30 countries worldwide. Unique combination of continental and Sub Mediterranean climate with environment-friendly production practices and excellent access to regional markets attract companies to invest in agricultural and food processing sectors. Government is strongly committed to develop the energy sector and diversify the sources of energy (renewables, solar, wind). Textile and tourism sectors also offer business opportunities. With annual average of 280 sunny days, Macedonia is one of the best locations for filming.
Since its independency in 2006, Montenegro has proved to be a safe, politically stable and economically viable state, which has the potential to grow rapidly. Open economy and business-friendly environment has become one of the cornerstones of Montenegrin economic policy. The country has had significant success in creating a favorable business climate and in attracting foreign investors. Montenegro also has qualified human resources and a favorable tax system. Montenegro is a hub for regional businesses. According to the World Bank Montenegro is a small, open economy aspiring to join the EU by 2020. It is also an economy vulnerable to external shocks, as it relies heavily on capital inflows from abroad to stimulate its growth.
In addition to tourism, energy and agriculture are considered two distinct pillars of the economy. Montenegro is planning major overhauls of its road and rail networks, and possible expansions of its air transportation system. GDP is expected to expand 2.8 per cent in 2018.Imports from Finland to Montenegro included mechanical and electrical machinery and medical equipment in 2017 and imports from Montenegro to Finland iron, rubber and medical equipment.
It is expected that the Croatian economy will grow by 2.8 per cent this year and 2.7 percent in 2019. Private consumption remains the main engine of growth, with rising wages and employment spurring disposable income and consumer confidence. An increased disbursement of EU funds and low interest rates are expected to spur fixed investment. Croatia has access to structural and investment aid amounting to around 10.7 billion euros in the EU funding period 2014-2020. Branches which have business potential include food, ICT, pharmaceutical and tourism industries. Restructuring of yards and the Agrokor Group will be a challenge in Croatia in the coming years.
Croatia has set an aim to improve its tourism sector by heading towards integral development, sustainability and quality. Tourism sector is very strong in Croatia and it has a great impact on the economy as whole. Health tourism is a strategic priority. Waste management (e.g., high landfill waste rates, investment in recycling yard including islands), modernization of infrastructure, development and deployment of environmentally friendly technologies will offer business opportunities as well as franching and manufacturing of consumer goods.
According to the World Bank Bosnia and Herzegovina is an upper middle-income country which has accomplished a great deal since the mid-1990s. Today, it is an EU potential candidate country and is now embarking on a new growth model amid a period of slow growth and the global financial crisis.
The economy of Bosnia and Herzegovina relies on the export of metals, energy, textiles, and furniture and foreign trade. Only 65 per cent of the population is connected to public or municipal water utilities. Tuzla is the second most polluted city in Europe after Tetova in Macedonia. District Heating in Cities initiative aims at changing heavy oil to renewables.
Kosovo has signed the Stabilization Association Agreement with the EU in 2015 and is a potential candidate for EU membership. Young people, more than 60 per cent of the population is under 30 years old, are hungry for change. Kosovo is 10th easiest country to start a business and has a strong interest in IT and innovation. Kosovo has a sound banking sector, which is largely foreign-owned. The economy of Kosovo is expected to grow by 4.8 per cent this year.
The main economic sectors in Kosovo are agriculture and food packing, IT and telecommunications, textile and leather processing, mining, energy, construction and infrastructure, wood processing and tourism. Out of total surface area of 1.1 million hectares approximately 588,000 hectares is agricultural land with fertility, nutrient – rich soils. 18 per cent of agricultural production goes to export. Internet penetration based on users is 76.6 per cent and based on households 84.8 per cent. Workforce is skilled and multilingual. Government is working to revitalize textile sector. Kosovo possesses the world's fifth proven reserves of lignite. It also has reserves of other minerals such as: aluminum, gold, lead, zinc, copper, bauxite, magnesium, asbestos, chromite, limestone, marble and quartz. Kosovo also has a significant potential of Renewable Energy Sources (RES), including: hydro energy, wind energy, solar energy, biomass, thermal energy, etc.
Albania is a developing country with a modern open-market economy. Albania has an estimated population of 2.93 million, and it is the 137nd most populous country in the world. Albania is rich in mineral and natural resources. Tourism has become a priority in the country as Albania is surrounded by about 400 kilometers coastline with its unspoiled Adriatic and Ionian beaches. Economy's priority sectors are: agriculture, tourism, ICT, transportation and logistics, renewable energy, manufacturing industry, mining industry (natural resources).
Albania has young and well-educated population, optimal geographic location, competitive taxation and incentives for companies, free economic zones and liberal and reformist investment climate. According to World Bank's "Doing Business 2017" report Albania is ranked 58th among 190 countries which means a significant improvement of 32 places compared to 2016.
Albania has access to financial assistant under IPA amounting to 649.4 million euros in the EU funding period 2014-2020. The EBRD will work closely with the Albanian authorities and the independent regulators to enhance the regulatory and administrative framework for private sector investments, particularly in the renewable energy sector.
Explore the Balkans business opportunities – seminar was co-organized by Business Finland, Ministry for Foreign Affairs of Finland and Finland Chamber of Commerce and Finland-Central Eastern European Countries Trade Association. in Helsinki on 27 March 2018. Presentations can be found on the website.