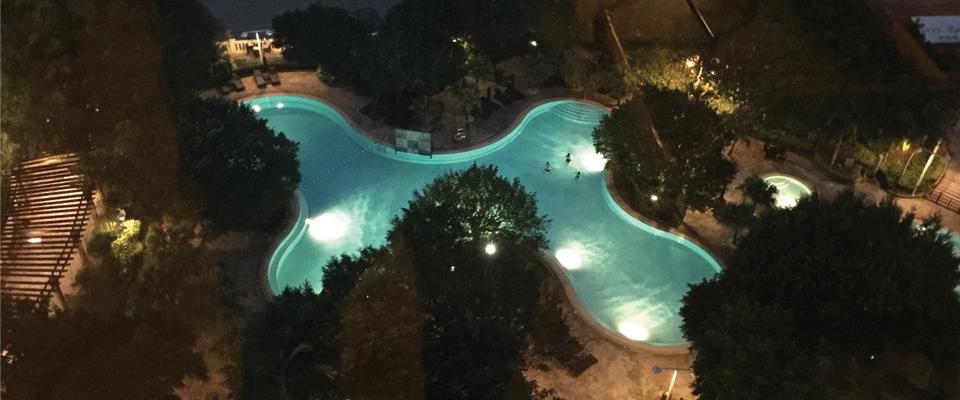 Answers by the Ambassador of the Republic of Turkey to Finland, M. Vakur Erkul
Jukka Kuusala, Chairman of the Board, Finland-Turkey business association: Turkey is an essential trading partner both directly and indirectly for Finland.
Its geopolitical location between Europe and Asia, as well as near Africa, makes it a great gateway for Finnish companies to enter new markets.
Finland-Turkey business association was founded more than 50 years ago to be a networking place for companies and individuals having interest in trade between Finland and Turkey. Both export and import is included.
It is our main purpose to bring added value for our members in the scope of Turkish business. You are most welcome to join the association and get together with the large network in this interest area.
It was our great pleasure to have the Turkish Ambassador, H.E. Mr Mehmet Vakur Erkul as our guest of honour at our event in March. Attached please find the interview comments from the event.
Economic outlook of Turkey today – and what are the prospects for the country?
Turkish economy is among the largest economies in the world. Its strength and flexibility in addition to the growth potential are remarkable. We have a large economic potential and a young population. We are located at the crossroads of trade between the East and the West and between the North and the South. We are an energy hub, many gas and oil pipelines go through Turkey. We have an extensive network of Embassies, consulates and trade offices all over the world, which provide services and guidance for our entrepreneurs. Turkish construction companies are ranked second in the world. They have built seaports, airports, conference centres, hospitals, bridges etc. in over 83 countries by getting tenders for over 190 billion US dollars. In short, Turkey always presents great potential and bright economic future. Sustainable growth of the economy is one of the main targets of Turkey.
What kinds of business opportunities are there for Finnish companies in Turkey?
Relations between Finland and Turkey were established on solid foundation from the very beginning. Economic and commercial relations always constitute one of the most crucial aspects of the existing bilateral relations. Both economies are located on important trade routes. They are complementary in nature and offer important and valuable opportunities for each other to cooperate on all fields for mutual benefit. We count on wide pellet of opportunities that lies in front of the business community. We need to work more to raise the level of interest shown by business communities towards one other in order to activate the potential in this field.
Please, also explain us, what kinds of investment opportunities are there for Finnish companies in Turkey?
Turkey presents numerous investment opportunities with its 82 million population, large market, dynamic economy and growth potential. Current trade structure may give an immediate insight in this perspective.
Finnish investors can get benefit from Turkey's good industrial infrastructure, well-educated work force as well as developing market potential.
Moreover, we believe that there are numerous trade and investment opportunities and alternatives for Finnish companies aiming not only Turkish market but also the third countries, namely Africa and Asia, through co-operation by joint ventures or any other form of business with Turkish companies.
If a Finnish company decides to invest in Turkey, what are the most important issues this enterprise must take into its consideration to succeed in the market?
Turkey is a rapidly developing country presenting valuable opportunities at any time. The development pace of the Turkish market requires rather quick action. Therefore, we would recommend that companies act quickly to benefit from the full potential of any investment ideas.
What kind of assistance and what kinds of benefits are there in Turkey for Finnish companies that would like to invest in Turkey.
Turkey is always open to the foreign investors. There are many organizations to assist investors for their needs. For example, the Presidency of the Republic of Turkey Investment Office is the official organization for promoting Turkey's investment opportunities to the global business community and providing assistance to investors.
Moreover, investment incentives and many other supports like R&D are worth consideration due to its benefits and advantages for Finnish investors. In addition, Turkish embassy in Helsinki is here to assist business people with their investment ideas in Turkey.
Please, explain us, how has Turkey benefited from free trade agreements?
Turkey established customs union with the EU in 1996. From that date on, Turkey seeks to sign free trade agreements (FTA) in line with its EU commitments. So far, 25 FTA agreements have been signed with various countries. FTA negotiations are continuing currently with 17 country and country groups.
FTAs offer significant potential for the development of Turkey's bilateral trade relations. Finnish investors in Turkey can also benefit from these agreements.
We know Turkey as a great holiday destination for Finns. Please, tell us more about the tourist attractions and holiday resorts in your country.
We are always pleased to host Finns in our country. Turkey has a huge number of historical, cultural and natural sites worth visiting. Therefore, it is hard to propose a list. Ruins of Troy, Ephesus, Göreme National Park in Cappadocia, Hagia Sophia, the Blue Mosque… These are just the first ones that come to my mind. We have over 50.000 registered historical sites ranging from the Sumerians to the Hittites, from the Ancient Greeks to Romans and Byzantine Empire, from Seljuk's to Ottomans just few to mention.
Another "must visit" site is Göbeklitepe. 2019 has been declared as "the year of Göbeklitepe". Göbeklitepe, a UNESCO World Heritage Site, is 12000 years old, considered as the world's oldest temple. It predates the Pyramids in Egypt by 2000 and Stonehenge by 6000 years.
Besides all these, we also have our Mediterranean, Aegean and Black Sea coast for all those who want to spend some time in the sun.
We are renowned for our excellent tourism infrastructure and hospitality, and last year over 41 million tourists have followed that call. If you have not done so yet, I recommend visiting Turkey to experience scenic beauty and natural splendour as well as the richness of its history and culture.