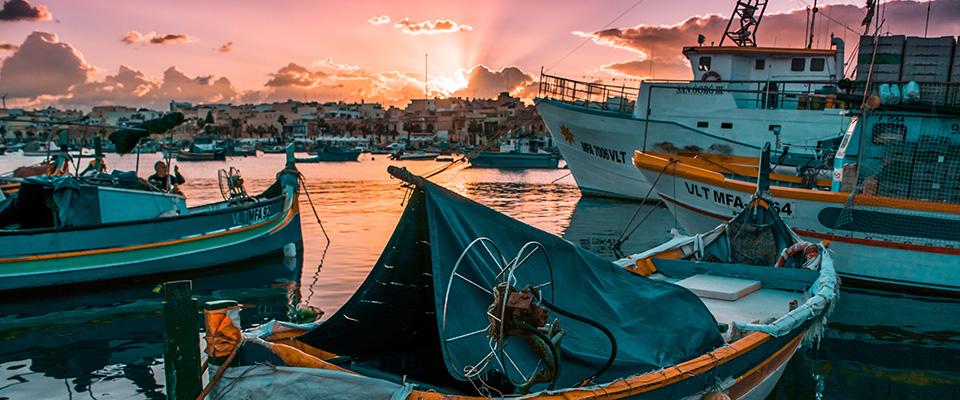 Malta – A Vibrant Smart Economy Open for Business
The quest for a creative and innovative cost- competitive hub and profitability in a stable social and industrial climate. These have been some of the major underlying motives wherefore innovative companies of reputable standing have opted to set up an operational base in Malta producing for international brand names.
Industrial players have capitalised on the free spirit and innovative mind-set prevailing in Malta, a country which capably thwarts challenges into opportunities and stays ahead of competition through the savvy competences of its people. Malta has an English speaking cost effective and experienced talent pool as well as raw talent through the strengthened scale of the flow of graduates emerging from the country's academic institutions. The country's human capital is flexible and competent and has an ethos which is well conversant with emerging technologies.
Malta is a dynamic EU member state, geostrategically located at the trading crossroads of Europe, Africa and The Middle East. Malta connects worldwide through the Malta Freeport, the third largest Freeport in the Mediterranean connecting to over 120 ports internationally, and the Malta International Airport – a hub for legacy and low cost airlines connecting to major European cities and beyond. Malta is within the Central European Time Zone and connects in real time to most of Europe.
The country has a pro-business government with a clear political commitment to ensure sustainable economic development and growth.
Malta's potential lies in the ability to act with speed and agility. Malta has been registering an annual GDP growth of around 6% in recent years, comparing positively with the EU28 average.
Malta has an ecosystem which acts as a catalyst for business development facilitating collaboration, assisting in solving recruitment challenges, supportive of R&D&I and assists new and existing local set ups through a competitive package of incentives and support measures. Complementing this ecosystem, Malta has a strong legal framework and professional financial, legal and intellectual property supporting services.
Malta is one of the EU's most resilient economies, resultant from decades long strategies ensuring a wide spread of innovative economic activities, thus minimising negative exposure to external developments. These include niche market operations with high growth potential and high value added where Malta has a cutting edge competence and proven success which include advanced manufacturing, life sciences, Digital Innovation & Data Science, IT & Electronics.
Advanced Manufacturing is the bedrock of the country's industrial sector, a mainstay with well-established roots dating back decades. Custom engineered and application specific smart solutions, component manufacturing for the automotive, aviation and maritime industries, injection moulding and tooling, precision engineering, electrical devices, electronics, mems, sensors, security printing, R&D, are some of the operations carried out in Malta for international brand names.
Life Sciences in Malta – a European Union reference state, is a dynamic cluster including the manufacture of medical devices, generic pharmaceuticals, API's, solid dosage formulations, injectables, nutraceuticals, biotechnology, genomics, nano technology, bioinformatics. International companies produce and distribute globally from their Malta based EU-registered GMP/FDA facilities. Malta, with its homogeneous society and minimal migratory movements, can act as an excellent hub for clinical trials and research. The country's Life Sciences' Centre is located within walking distance from The University of Malta, Malta's main acute hospital and the specialised oncological hospital.
The Malta Medicines Authority is accredited by both EMEA and FDA. MCCAA, Malta's Standards Authority is member of international organisations.
Digital Innovation, Data Science, IT are buzzing activities which started off with software development and have now leapfrogged to the development of emerging technologies including blockchain, AI, IoT. Multi-skilled English speaking human capital bolstered with a robust digital infrastructure have accelerated collaboration between tech and IT professionals and enabled free mingling of talent resulting in the creation of innovative tech in Malta.
A hive of activities prevails within the heritage of excellence and wealth of opportunities that Malta encompasses. Malta has a work life balance complemented with 300 days of sunshine, a history of over 7000 years and 200 generations of civilisation. Outstanding quality of life continues to attract top international talent and enterprise. The successful cocktail of hospitable people, culture, infrastructure, market access and competitive regulations have helped evolve cosmopolitan Malta into a booming destination of choice for innovative operations.
Malta Enterprise, the national economic development agency responsible to attract and support foreign direct investment in Malta is celebrating 50 years of helping companies succeed. We invite international talent and entrepreneurs to consider Malta as an extension of their operations and to embrace the occasion to form part of Malta's success story as a centre of creativity and innovation in the fields of life sciences and emerging technologies.
K
iinnostaako tehdä yhteistyötä maltalaisten yritysten kanssa ? 
Maltan kaupallinen edustaja Louise Attard on kiinnostunut järjestämään Helsingissä tilaisuuden jossa kerrotaan Maltasta investointikohteena ja maltalaisista yrityksistä yhteistyökumppaneina. Erityisesti mahdollisuuksia on tuotannollisen toiminnan, Life Sciences ja IT-alan yrityksille.
Jos olet kiinnostunut osallistumaan pyöreän pöydän keskusteluun asiasta viikoilla 17 tai 18 Helsingissä niin ilmoita kiinnostuneisuutesi atte.ouninkorpi@chamber.fi.