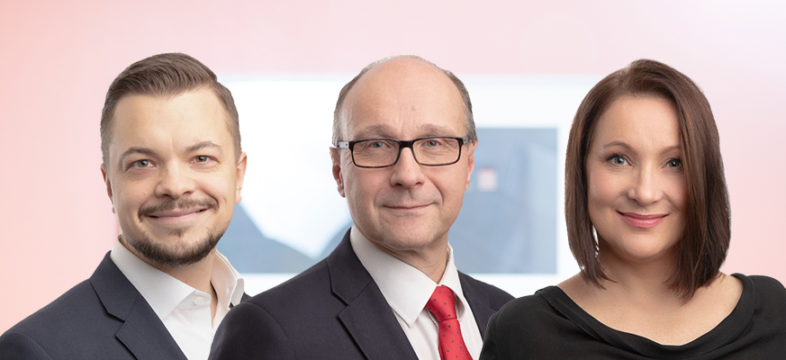 A crisis increases thirst for information – advisory services now in highest demand
The coronavirus outbreak is raising a variety of questions and a need for guidance in businesses and workplaces.
The advisory, communication and training services of the Helsinki Region Chamber of Commerce have striven to quench the thirst for information among members as comprehensively as possible. The aim has been to ensure that up-to-date information is available quickly and easily.
Guidance is now our leading member service
Businesses are concerned about the reduced availability of work, layoffs, employer-employee negotiations and financial risks, which has led to unprecedented congestion in the advisory services of the Chamber of Commerce. The business guidance services of the Helsinki Region Chamber of Commerce employ ten lawyers and financial experts who provide member companies with free-of-charge advice. Materials are also being continuously produced for public distribution.
Director of the advisory services Marko Silen: – This is what we are here for. The quality and scope of our advisory team's expertise is a huge benefit to our members. Personal advice is particularly important to smaller businesses.
Member companies can ask for advice contacting our experts directly. You can become a member here.
Crises highlight the role of communications
Like other ones of its kind, our communications department is tasked with ensuring that the flow of information is as swift and timely as possible. Since the demand for all kinds of advice is now at a record high, the communications department is working tirelessly to support and facilitate the efforts of the lawyers and experts providing it.
– We are living moment to moment and observing how the situation progresses, just as everyone else is. Fortunately, we have been able to react to the changing conditions quickly. We are developing new methods of communicating with and serving our customers as needs arise – and even proactively, says Head of Communications Rauha Kiljunen-Ruotsalainen.
All information on coronavirus has been conveniently consolidated in one place: Coronavirus info for businesses. The coronavirus info page is available to everyone and is being continuously updated with advice and instructions provided by our experts. Among other things, the page answers questions regarding lay-offs, working hour arrangements, force majeure situations and remote work arrangements.
Training courses now provided online
Even under normal circumstances, the more than 200 annual training courses form a significant part of the Chamber of Commerce's operations. Fortunately, although the coronavirus situation has necessitated a new approach to their arrangement, the capabilities for setting up alternative implementations were already in place.
– Remote participation has been gaining popularity, which is why we have been investing in our digital services in recent years. Streams have already been part of our service portfolio for about a year, and the KoulutusOnline service has been available for two years. The KauppakamariTieto and Ammattikirjasto services were updated at the beginning of the year, and the production of audio books has been initiated. All these efforts are aimed at fulfilling our customers' diverse and changing needs as comprehensively as possible. Especially now, remote courses and digital information services are a valuable addition to our range, says Antti-Pekka Hulkko, director of the publication and services business.
At the moment, the Chamber of Commerce is organising a host of intensive course, which are intended to provide topical information quickly and concisely. The topics are derived from enquiries made to the expert advisors. For the moment, all training course will be provided as streams.