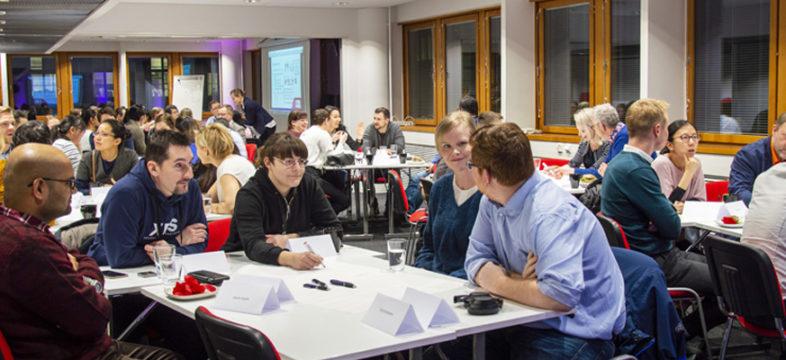 EntryPoint Mentoring – cross-cultural encounters and new professional dimensions
Mentoring is a two-way partnership between a mentor and mentee - at its best both learn something new and gain new insights into the working life and career planning. Mentoring does not have to be excluded between two people from the same field of industry or the same cultural background. Cross-cultural and cross-sectoral approach to mentoring can bring new perspectives and dimensions to the partnership.
EntryPoint is a cross-cultural mentoring program run by the Helsinki Region Chamber of Commerce and aiming at enhancing connections and network between employers and international talents in Finland. Minnamari Jokinen and Michael Carter are one of the mentoring pairs participating in the EntryPoint program that started in January 2020. Their experience has been positive.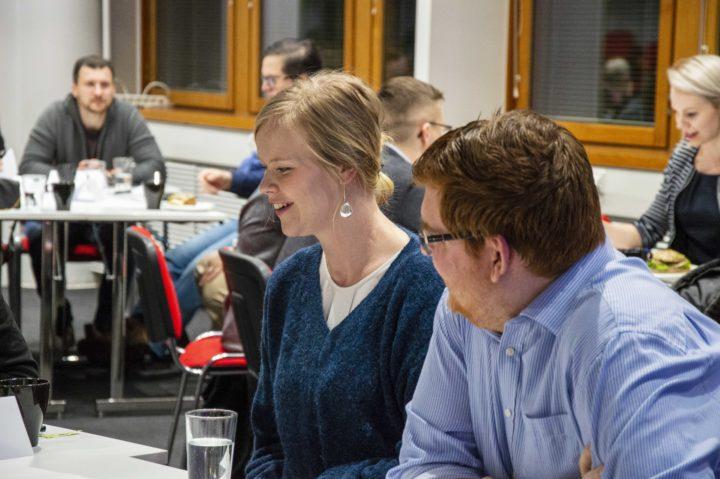 Minnamari was happily surprised when Marina Ponomareva, Talent Expert from the Helsinki Region Chamber of Commerce's Talent Boost project contacted her and asked to be one of the mentors in the program.
– Marina contacted me and asked if I was willing to be a mentor for an international talent in Finland. The timing was perfect as I am very interested in mentoring and coaching, and I was at that moment looking for different ways to improve myself in these, Minnamari tells.
Mentoring is often considered as a one-way relationship, where a professionally more experienced mentor takes the role of a teacher and a less experienced mentee becomes a student. At its best, however, mentoring offers both parties an opportunity to develop, learn, listen and share experiences. Pair matching of EntryPoint aims at connecting two people whose interests and experiences complement each other.
Minnamari Jokinen works with recruiting in the IT sector, and she is passionate about coaching and leadership. So, she decided to take the offer. Minnamari was matched with Michael Carter, an international talent who had moved to Finland from the United Kingdom.
– My own career has been guided by my interest to understand the potential within individuals and organizations. I find it very interesting to investigate how success is created in different contexts, both from an individual's development and an organization's life cycle's perspectives, Minnamari sums up.
When diverse backgrounds meet
Michael Carter has eight years of working experience from a technical field. He is married to a Finn and they have decided to move to Finland from the United Kingdom. This provided Michael with an opportunity to learn and self-develop. In Finland, Michael has started studying ICT engineering at Metropolia University of Applied Sciences.
– I have a degree in biomedicine from a university in the United Kingdom but ended up working in the tech industry. When we moved to Finland I decided to return to studies. In November 2019 I received an email from my course coordinator about EntryPoint. I looked into it and thought that this might be a good way to create contacts in Finland to help me understand the Finnish working life and to find a job, Michael tells.
As a business student around ten years ago, Minnamari worked with psychological evaluations and thinks that the experience has guided her to her current career path.
– Lucky coincidences and my own interests have directed my career. I have worked, for example, as a recruitment consultant, B2B salesperson, job search coach, in different development projects and as a team lead. All the positions have been closely linked to recruitment, human resources and business. At the moment I am working with recruiting in a large global IT product house, where me my team and I build successful and happy development teams, Minnamari tells.
Enlarged networks and the art of listening
Michael praises Minnamari's mentoring skills. Through mentoring he has received new insights into his studies and advice on how to develop his career path. Also, his network has grown.
– Minnamari gives me support and new viewpoints. I want to become the best mobile and web developer as possible and to find a job in Finland. Minnamari has introduced me to a large group of people which has enlarged my network, Michael thanks.
In addition to one-on-one meetings between a mentor and mentee, collective meetings, company visits and workshops are crucial part of the EntryPoint Mentoring Program. The purpose of the workshops is to develop participants professionally and motivate them. Michael has attended workshops actively and found them very useful. Minnamari, on the other hand, has learned more about the importance of active listening.
– In my opinion, a good mentor listens and supports their mentee's thinking process by acting as a sounding board. By asking the right questions at the right time a mentor can help a mentee to open the node of thoughts. Michael has a very different professional background from what I have, and that has brought an interesting twist to our conversations. He has challenged also my own thinking, Minnamari tells.
Minnamari and Michael see that they both have been able to use their strengths in their partnership.
– I feel that I have been able to use my professional network and skills in recruiting and recognizing potential. It has been valuable to hear other mentors and mentees' experiences and learnings and use those in my own development, Minnamari tells.
Towards goals with open minds
Mentoring program requires mentors and mentees to have an open mind, curiosity and a goal-oriented mindset. Besides openness, the program requires readiness to share your own know-how and experiences. The participants should have courage to ask, challenge themselves and ponder different views together. Realistic goal setting is an important part of any mentoring partnership.
– EntryPoint has definitely met my expectations. While I have learned a lot and gained new professional dimensions, it has also been great to witness Michael's journey towards his goals. It is rewarding to notice that the partnership has helped both of us, Minnamari summarizes.
Michael is on the same page.
– I have joined EntryPoint with no real expectations. I hoped that it would give me an opportunity to network and get new contacts. The program has surprised me positively. We have reached – and even surpassed – all our goals. I hope that we stay in touch even after the official program ends, Michael says.
Michael encourages everyone to apply to EntryPoint, and to take part in different workshops, discuss with people, and think about different career opportunities. Also, Minnamari recommends mentoring experience to everyone.
– Whether you are an experienced mentor or only taking your first steps in this area, EntryPoint gives you a chance to develop yourself and support others. international aspect of the program makes EntryPoint different. If you feel that supporting international talents in Finland along with helping them find their place is something close to your heart, EntryPoint is a great opportunity to do something concrete about it, Minnamari concludes.