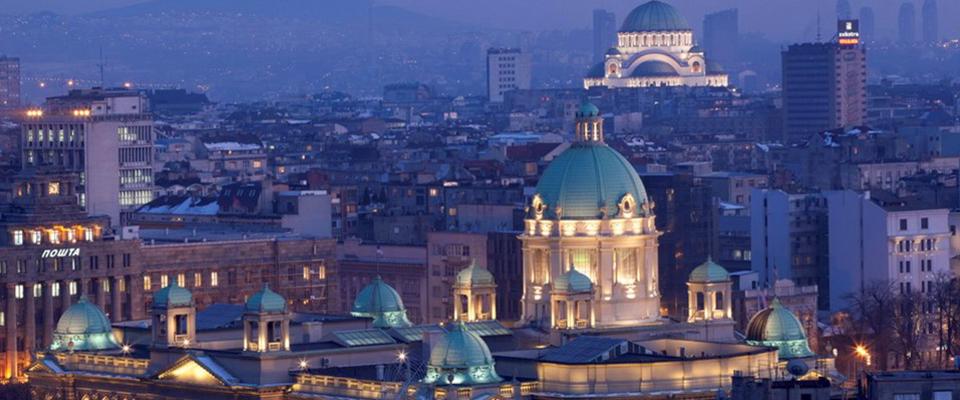 Serbia has many business opportunities for Finnish companies
If Finnish companies wish a green-field investment in Serbia, they would find there an attractive location, competitive operating costs, high-speed internet and lot of young and highly educated professionals, fluent in English. Also, there are many financial benefits and incentives for investors prepared by the Government and municipalities.
If they opt for business co-operation, they could find in Serbia skillful partner-companies. Serbian IT sector, textile and metal industry are the most attractive in that regard. The tourism could be interesting as well, connecting Serbia with existing tourist routes in South-Eastern Europe. Our Embassy has noted the increasing interest in the energy sector, where new regulations have recently established a more attractive environment for investments in the renewable sources of energy.
Serbia also needs the venture capital for many emerging start-up companies, particularly in the IT sector. Of course, there are always opportunities for more export-import trade co-operation: Serbian fisherman rubber boots and fridge-freezers are already at your market, while our fruit and wines have patiently been waiting to be discovered. Serbia and Finland concluded the bilateral Treaty on Promotion and Protection of Investments, as well as the Double Taxation Avoidance Treaty.
If a company would like to invest in Serbia, which kind of help it can receive and which incentives programs are the most lucrative?
The Development Agency of Serbia offers a wide spectrum of assistance to the investors from initial to after care stage of the project (the information on legal framework, help in finding a location, connection to local authorities, business consulting). The most attractive legal incentives for the investors in Serbia are:
a financial support for projects in the services sector which may be subject to international trade
a 10-year Corporate Income Tax Holiday for investment of more than 8.3 million euros and employment of more than 100 persons
Payroll Tax Incentives for employment of people who are registered as unemployed. Any company which would like to examine opportunities for doing business in Serbia can contact the Embassy and visit us for more information and assistance.
The main business sectors in Serbia are: automotive industry, IT sector, metalwork and machine building, agriculture, food and beverages (the production of organic food is in a great expansion), textile and forest based industry.
Serbia has been an EU candidate country since 2009. Which kind of influence this has had on the development of the society and business life in Serbia?
The status of an EU candidate country confirms that the overall social reforms have reached certain standards. Today Serbia enjoys the political and economic stability, with the GDP growth of 2.7% in 2016. The country moved up by 44 places over the past 2 years on the World Bank Doing Business List and is now ranked 47th globally.
The good business environment has been recognized by many foreign investors, like Fiat, Bosch, Michelin, Cooper Tires, NCR, Microsoft, Gorenje, Siemens, Henkel, Messer, Lafarge, Ferrero, Fresenius Medical Care, Stada, Falke, Benetton, and so on. The investors have come mostly from Italy, Germany, Austria, Slovenia, France, US, but also from Finland: PKC Group and Tikkurila.
Serbia has signed many free trade agreements with other countries. How have they helped Serbian companies to expend their activities abroad?
Yes, Serbian companies have customs-free access to EU, US, EFTA, CEFTA, Turkey, Russia, Kazakhstan and Belarus (in total, to 1.1 billion potential consumers). This increases competitiveness. For example, if you have a company registered in Serbia, its products can go customs-free into RUS-KAZ-BLR market of cca 200 million people.
Tulevia kansainvälistymistilaisuuksia
Switzerland – from Myths to Facts and Possibilities. How can my company access the Swiss Market? 7.11.
Venäjä on jälleen mahdollisuus suomalaisille yrityksille – Esimerkkejä jätehuollosta ja kiinteistöalalta 10.11.
Turkki-tilaisuus 13.11.
Indonesia-tilaisuus 23.11.
Saksa-tilaisuus (ajankohta julkaistaan lähiaikoina)
Itävalta-tilaisuus (ajankohta julkaistaan lähiaikoina)