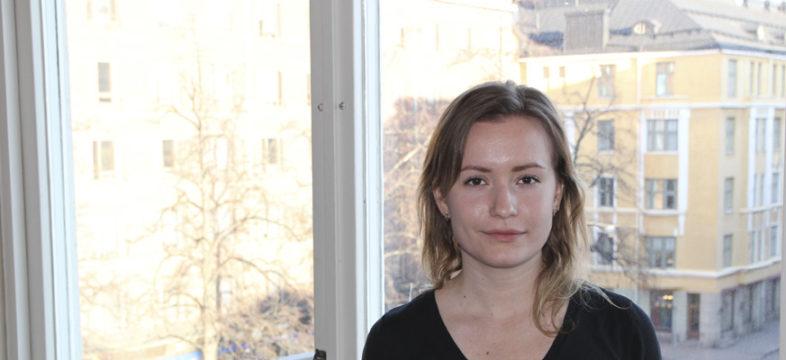 3 lessons I learnt during my mentoring at EntryPoint
Hi Anastasiia, you've been matched with a mentor. Welcome to EntryPoint!
This news came right before Christmas and became a surprising gift. Everything that I've read about the program perfectly echoed my core values and goals. I'm passionate about self-development, continuous learning, adventures and making the most of life. They've always been my guiding principles and eventually led me to this program.
Besides, an opportunity to learn more about the Finnish social and business culture was exactly what I needed. From an exchange to master's student in Business & Management at Hanken, I was starving for new opportunities on my personal and professional path in Finland.
So, with the call came butterflies in my stomach. With lots of importance I was placing on EntryPoint, there was equally much doubt on how to hit the ground running. If you're someone like me who hasn't 'officially' been mentored before, you'll have many questions. E.g., What makes a good mentee? What do we need to discuss with my mentor? How do we build rapport and make our partnership last?
Here're some takeaways from my EntryPoint experience
Being matched with a mentor is only a small step in a big journey. First, the program coordinator invited me to attend an onboarding session for all mentees (mentors have their own, too!). It was great to meet other fellow participants and get insights on the program and our responsibilities. And when the big day (aka meeting my mentor for the 1st time at the Kick-off) arrived, there was thorough guidance for both of us as well. Nothing boring though: fun exercises, group discussions, and networking!
Secondly, despite the given guidelines, the program is totally flexible: pairs can adjust ways of communication, time and frequency of meetings, and, of course, topics to be covered in conversations. All of this makes mentoring unique for each pair and optimal for each individual.
Mentorship is like friendship. Which means that it's also a two-way process. I couldn't think of a better way to prove my point than quoting my mentor Atte:
Being a mentor allowed me to get to know young energetic future professionals. I feel it's been a mutually beneficial opportunity, which helped us to bounce our ideas off each other and, therefore, to word out loud our plans and objectives.
Since the very 1st 1:1 meeting, we've been exchanging thoughts on various matters from day-to-day lifehacks to startup ideas. A small observation: while there're people with a can-do attitude, my mentor has a do-right-now one, which particularly inspires me! 🙂
Given the current COVID-19 uncertainty, I'm very glad Atte and I continue interacting regularly and supporting each other.
The program can provide you with clarity on many levels (if you let it). Enhance my communication skills in the Finnish environment. Check. Learn how to run a successful job search. Check. Start ideating about my own start-up(s). Check! In comparison to January, I'm already much more confident about my future and many opportunities it offers.
If it sounds too good to be true, remember that it's all about your attitude. An open mind along with willingness to embrace something new and even (who knows!) life-changing is your starter kit.
Well, that was my experience. Is there something else? I'm sure there is. Now it's your turn – come and try it yourself!
May the meaningfulness and joy of mentorship will be revealed to you in the EntryPoint program!